KEYNOTES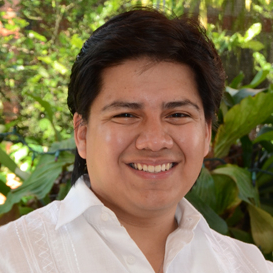 Juan F. Sequeda
data.world
Juan F. Sequeda is the Principal Scientist at data.world. He joined through the acquisition of Capsenta, a company he founded as a spin-off from his research. He holds a PhD in Computer Science from The University of Texas at Austin. Juan is the recipient of the NSF Graduate Research Fellowship, received 2nd Place in the 2013 Semantic Web Challenge for his work on ConstituteProject.org, Best Student Research Paper at the 2014 International Semantic Web Conference and the 2015 Best Transfer and Innovation Project awarded by the Institute for Applied Informatics. Juan is on the Editorial Board of the Journal of Web Semantics, member of multiple program committees (ISWC, ESWC, WWW, AAAI, IJCAI). He was the General Chair of AMW2018, PC chair of ISWC 2017 In-Use track, co-creator of COLD workshop (7 years co-located at ISWC). He has served as a bridge between academia and industry as the current chair of the Property Graph Schema Working Group, member of the Graph Query Languages task force of the Linked Data Benchmark Council (LDBC) and past invited expert member and standards editor at the World Wide Web Consortium (W3C).

Laura Daniele
TNO
Dr. Laura Daniele is a senior scientist in the area of ontology engineering and semantic technologies at TNO, The Netherlands Organization for Applied Scientific Research, where she leads the research and standardization activities on semantic interoperability in IoT. She graduated in Electronic Engineering from the University of Cagliari (Italy) and obtained her PhD from the University of Twente (Netherlands). Since 2011 she works at TNO. Her interest is to provide data integration solutions to enable semantic interoperability among stakeholders that need to share data, but use different terminologies, standards and/or heterogeneous platforms. She is the creator of the SAREF ontology for the European Commission, standardized by ETSI, and serves as expert in ETSI SmartM2M. She led several ETSI specialist task forces on the extension of SAREF in various domains. She is currently lead scientist in the H2020 Interconnect large scale pilot, which aims at providing interoperable solutions connecting smart homes, buildings and grids. She is also active in the Alliance for Internet of Things Innovation (AIOTI), where she is the co-leader of the Semantic Interoperability group of WG03 on IoT Standardization. She has authored many international publications and serves as Program Committee member for major conferences and journals in the Semantic Web area.

Ali Intizar
Insight Centre
Dr. Ali Intizar is the head of a research unit for Reasoning, Querying and Real-time Data Analytics at the Data Science Institute, National University of Ireland, Galway. His research interests include Big Data Analytics, Real-Time Data Analytics, Data Integration, Internet/Web of Things (IoT), Deep Learning, Artificial Intelligence, and Knowledge Graphs. He is actively involved in various nationally and internationally funded research projects aimed at providing IoT-enabled adaptive intelligence for smart city and Industry 4.0. Dr. Ali Intizar obtained his Ph.D. (with distinction) from Vienna University of Technology, Austria in 2011.